As February nears, so does the annual World of Concrete expo. Many companies are preparing for the event, especially those who have entered their products in hopes of winning the most innovative product award. This is a prestigious honor in this industry and is taken very seriously among those active in the event. If you are planning to attend, be sure to place your vote. There are a number of impressive products in the lineup this year, and as such there is one worth giving special recognition. Bear in mind that this award is being given to companies that have designed a tool that makes concrete jobs easier (in all respects).
From project management to software to drills and rotary hammers, there are 7 categories that have been assigned for the event. Once all votes have been tallied, the winner of each category will be granted the award. As its way of encouraging attendants to vote, the expo is giving away $50 gift cards on a weekly basis leading up to the event. One product to watch out for is the Robo Joiner. Developed by BN Products, this device specializes in making concrete control joints. With this tool, contractors can easily cut control joints when working with wet (fast setting) concrete. Here are some product highlights that the manufacturer has provided.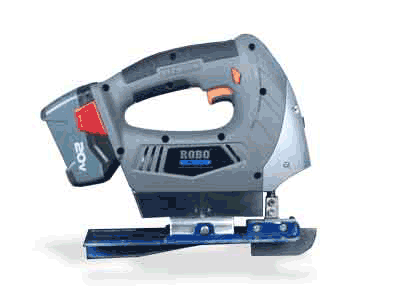 The BNRJ-100 Robo Joiner at a Glance
Used to make concrete control joints in wet concrete
Comes equipped with variable speeds (ideal for any job)
Joints can be completed the day the concrete is poured (rather than waiting until it sets)
Work time is cut in half (efficiency is key)
Constructed with high-quality stainless-steel (durable, rugged and safe)
Powered by two 20-volt batteries with quick charge capabilities
When looking over the specs of the Robo Joiner, the key feature that stands out is its efficiency. Concrete contractors don't have to worry about waiting around for concrete to set anymore; they can make their control joints as they go. This reduces time and labor costs, two things all companies strive for. For businesses that specialize in concrete construction work, especially large projects, this tool will certainly prove to be invaluable on and off the job.
To place your vote for the most innovative product award, feel free to visit https://s.zoomerang.com/s/MIPvote2013. Here you can see a full listing of all the products in the running and get access to relevant information pertaining to the event. In our opinion, the Robo Joiner should win this year's contest. The folks at BN Products have done an excellent job and have demonstrated their commitment to excellence and customer service.