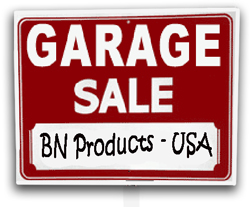 Product Demonstration & Refurbished Tools
In the course of attending various trade shows and distributor events around the country, we usually have several demonstration and refurbished tools available for direct sale. Once we use our tool products for demonstration we can't consider them brand new. Take advantage of Diamond Tools that have been minimally handled for a great price!
These tools have been used for demonstrations by our sales staff while they present our new products and solutions to some of our biggest clients. They aren't used on a job site or during strenuous construction activity. The refurbished tools have been certified by our own tech staff of safety and manufacturing experts. All of the tools are also thoroughly checked by our tool center repair staff. They include the paperwork, accessories, and carrying case that come with new tools.
Shipping & Warrantee for Refurbished Tools
Shipping is included on orders of two (2) tools or more to one location within the continental United States. The table benders (when available) come with a free foot pedal, plus we'll throw in a one-year warranty from the date of purchase on all Demo tools and a 6-month warranty for refurbished tools. (Updated 09/30/13)