DBS-16H In-Place Rebar Bender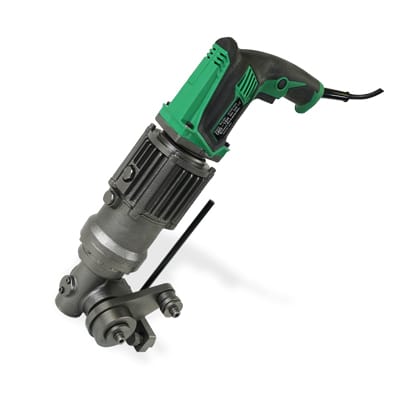 DBS-16H In-Place Rebar Bender Tool Overview
DBS-16H In-Place Rebar Bender Product Picture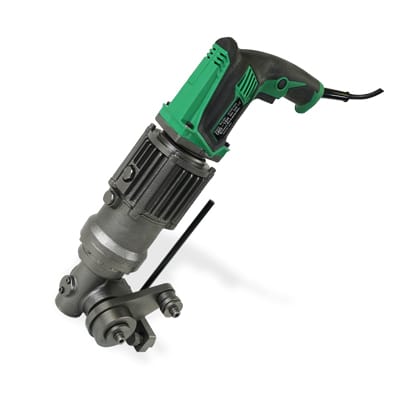 DBS-16H In-Place Rebar Bender Tool Overview Click here
DBS-16H In-Place Rebar Bender Product Picture Click here
Summary of Tool
PLEASE NOTE THAT THIS TOOL IS CURRENTLY
OUT OF STOCK.  WE ARE RE-ENGINEERING
A NEW POWERFUL MOTOR.
FOR MORE INFORMATION
PLEASE CALL (800) 992-3833
There are times when a concrete contractor has to bend rebar that is already in place. Often, if the rebar has to be bent, the most common method is to use different types of hickey bars to "muscle" the job through. The results are a lack of consistency and at times injured backs and strained muscles.The DBS-16H In-Place Rebar Bender will make consistent bends up to 90 degrees on rebar up to #5 (5/8"- 16 mm) 60 grade.  The tool has a built in adjustment gage that allows the user to either make bends right where the rebar comes out from the concrete (from a distance of just 3 inches from the concrete to a height of almost 12 inches).  However, this tool can also be hand held to bend rebar at any height or place on the rebar. This tool can be a "job saver" as now that operation can be done quickly and safely. This is just one of several possible applications for this tool that can benefit the professional contractor.
For a printable DBS-16H product manual: CLICK HERE
For a printable Literature Sheet: CLICK HERE
...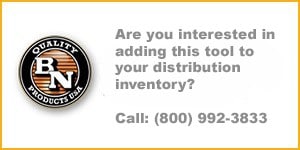 | | |
| --- | --- |
| Maximum Bending Diameter | 5/8" #5 Rebar (16mm) - Grade 60 |
| Bending Angle / Speed | 0-90 degrees / 4 seconds |
| Voltage / Amperage | 115V 50/60HZ / 8.9 amps |
| Tool Weight | 26.5 lbs (12kg) |
| Dimensions L x W x H | 18.5" (470 mm) x 5.75" (145 mm) x 10.75" (270 mm) |
| Bending Radius | 2.44" Dia. (R31 mm) |
| Minimum Height to Bend | 3" (76.2 mm) |