…A Reality Check in the 2021 Global Supply Chain

by Ed Truxal, Business Development Analyst (BN Products-USA™) | Email
There is little "news" in announcing the fact that supply chains affecting the U.S. economy are highly disrupted in mid-2021, particularly in Wholesale/Retail Trade, Manufacturing, and an industry very important to BN Products USA™ – Construction. As the most recent impacts of the COVID-19 pandemic play out, U.S. businesses face a daunting task of attempting to keep up with supply & demand, as commodities such as raw materials (lumber, steel) are in short supply internationally & domestically. Companies are also reporting unprecedented delays in the logistics of moving goods & materials around the globe. This means that numerous manufactured products are in short supply, from automotive equipment and parts to appliances to electronic components – and much more. Suppliers who are dependent upon global shipping are especially hit hard, as shipping times and cost have also soared to previously unseen levels.
Is this the really the result of a global Pandemic?
If indirectly, the short answer is "Yes." While a full explanation is highly complex, there are a growing number of resources examining the cause & effect events of the past 18 months that have affected global commerce today. The White House released a case study in June, 2021, titled Why the Pandemic has Disrupted Supply Chains, that offers some explanation for the current challenges facing U.S. companies. According to authors Susan Kepler and Evan Soltas, the pandemic helped expose vulnerabilities that multiple industries are impacted by in 2021:
Suppliers in many cases underestimated the demand for their products at the start of the pandemic. Using U.S. automakers as an example, Kepler and Soltas explain that orders for expensive components were often cancelled by suppliers in an attempt to offset then-anticipated reductions in product movement in the months ahead.
However, problems arose when demand recovered quickly, but could not be met because of unseen "fragmentation of supply chains across many countries and firms." This meant that bottlenecks occur when a product is designed by one company, manufactured by a second, that is embedded into a machine by a third corporation – only then to be delivered to an assembly plant. Further compounding delays, shutdowns by each company in the supply and manufacturing path caused those companies to ramp back up to speed at different rates, leaving all firms involved out-of-sync, in the attempt to restore normal production cycles.
Many of us are aware that these problems are only further compounded by congestion at global shipping ports, dramatically increasing lead times and freight cost – and causing a widespread shortage of available shipping containers when they are most-needed.
We might ask if it's really that simple – is this really just a domino-effect, resulting from the loss of coordination of an over-complicated supply chain? In another June, 2021 article, Your Supply Chain Doesn't Have To Be This Broken, by contributor Ethan Karp at Forbes.com, the idea of "just-in-time" production (keeping minimal stock to reduce the cost of buying and warehousing) is highlighted as a major factor in the widespread shortage of goods today. Harvard Business School professor Willy C. Shih summarized the problem with a quote cited in the Forbes article, "In a race to get the lowest cost, I have concentrated my risk. We are at the logical conclusion of all (of) that."
So what's next? How can we fix the problem?
Not everyone is convinced that "just-in-time" production at every level of procurement and manufacturing is necessarily to blame. Daniel W. Drezner of the Fletcher School of Law and Diplomacy (Tufts University) stated in a May 5th, 2021 op-ed column in The Washington Post: "…global supply chains are not fragile and the geopolitical risks to them have been exaggerated. The current shortages are caused by producers underestimating demand and lacking the immediate inventory to respond. One lasting effect of COVID-19 will likely be the increase of buffer stocks by final producers to ensure this problem does not recur."
Drezner's column acknowledges that manufacturers and suppliers could, and perhaps should, stock greater levels of raw materials, parts, and goods – and it's reasonable to predict that more will do so as a lesson-learned from the COVID-19 pandemic. He also points to long-standing resiliency of global trade, where interruptions and logistical challenges at different times are, in fact, resolved when businesses naturally respond to demand-side fluctuations.
BN Products USA™ feels the impact… Do we have a strategy?
The challenges of supply & demand are observed throughout multiple industries at this time, as we have seen rapid price fluctuations for materials, and longer lead times to purchase & procure equipment for retail & distribution. Construction faces these overall challenges, too, seeing high demand, and inconsistent global supply levels. We want our each of our partners to know:
We are working hard to increase inventory as much as possible as we work through current and anticipated shipping and logistics challenges – which will resolve, but will take an indeterminate amount of time. One of the largest problems facing our nation's supply chain is port congestion at key maritime ports such as Long Beach and Los Angeles. We consider these challenges as we plan for the months ahead, particularly conditions that impact the ability to move products efficiently to keep up with demand.
We are taking key steps to increase our warehouse inventory, and we encourage our Distributors to become stocking distributors – which help sell products to end-users quickly when demand rises.
We continue to build resilience for the future, in part, by securing our supply base with our many partners; we can help accomplish this by continuing to use fresh data to help us communicate quickly when demand or inventory begins to show signs of fluctuation.
BN Products USA™ has a long-standing tagline, "Quality Products Engineered with Intelligence and Imagination." We remain intent to innovate with purpose, and communicate and strategize with our customers – with transparency and ongoing commitment to provide affordable, quality tools and equipment. We'd love to hear from you – what supply challenges are you facing – and how can we partner with you to support your Distribution or Construction business? Email us at mail@bnproducts.com!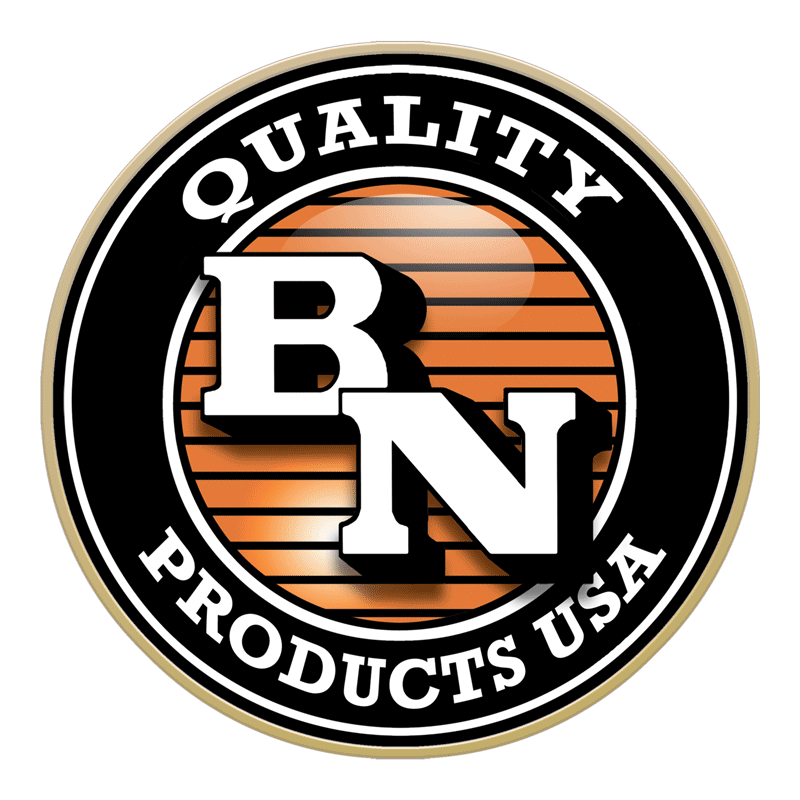 References:
Drenzer, Daniel W. – Global Supply Chains Will Be Fine; The Washington Post, 5/5/2021
https://www.washingtonpost.com/outlook/2021/05/05/global-supply-chains-will-be-fine/
Kepler, Susan and Soltas, Evan – Why the Pandemic has Disrupted Supply Chains; 6/17/2021
https://www.whitehouse.gov/cea/blog/2021/06/17/why-the-pandemic-has-disrupted-supply-chains/
Karp, Ethan – Your Supply Chain Doesn't Have To Be This Broken; Forbes.com, 6/17/2021
https://www.forbes.com/sites/ethankarp/2021/06/17/your-supply-chain-doesnt-have-to-be-this-broken/?sh=34136e17193f