BNCE-130 5″ (130 mm) Cutting Edge™ Chop Saw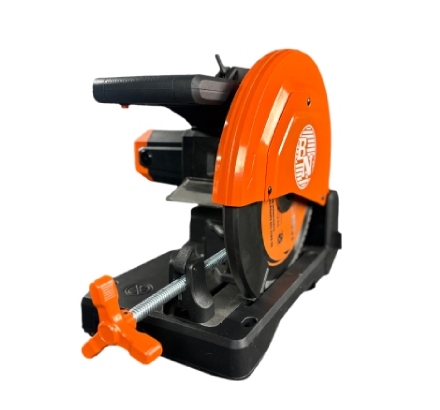 Video: The Cutting Edge™ Chop Saw
Left Side View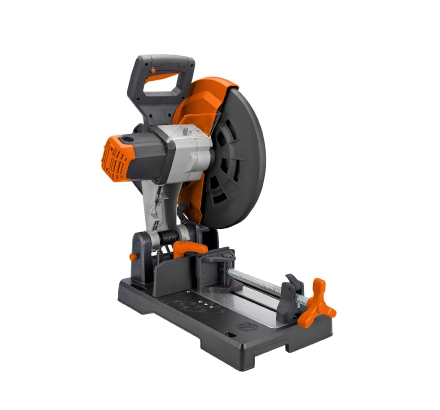 Right Side View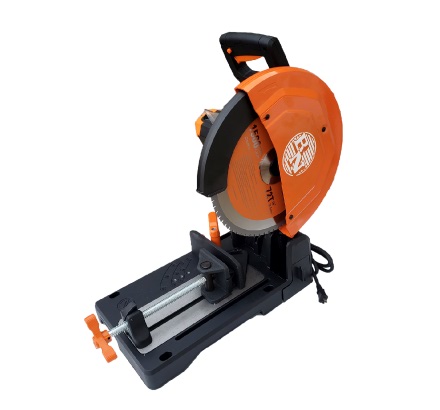 14" (355 mm) TCT Blade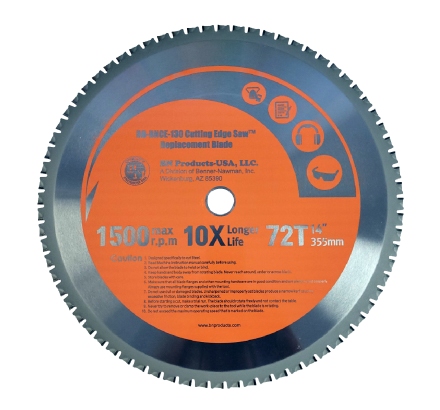 PRODUCT SUMMARY
New Product for 2023!
Cold cutting technology - the hallmark of the Cutting Edge™ brand - arrives in the form of a stationary saw to cut larger round tubing and rod - up to 5" at 90°!
Outperforms abrasive saws - faster and safer - fewer sparks - saves valuable time
Powerful accuracy - a Cutting Edge™ coldcut is burr-free, and cool to the touch; the BNCE-130 heavy-duty base and rubber footing removes vibration, ensuring a high-quality clean cut, every time
Lock & cut - simple-to-use clamp easily secures materials, and includes a V-block to lock-in round rods and tubing - make 45° mitre cuts in mere seconds!
PRODUCT LINKS

| | |
| --- | --- |
| Power Supply | 120V | 60Hz | 15A |
| Horsepower | 2.4 |
| Wattage | 1800 W |
| Speed | 1500 RPM |
| Cutting Capacity (Rod/Tubing) | |
| | Round @ 90° 5-1/8" (130 mm) |
| | Square @ 90° 4-3/4" (120 mm) |
| Blade | Replacement Blade Part Number: RB-BNCE-130 |
| | Diameter = 14" (355 mm) |
| | Bore/Arbor = 1" (25.4 mm) |
| | Kerf = 0.094" (2.4 mm) |
| Noise Level | 108 dB(A) K=3 dB(A) |
| Unit Weight | 53 lbs. / 24 kg |
Related Products