BNMS-100 Portable Mixing Station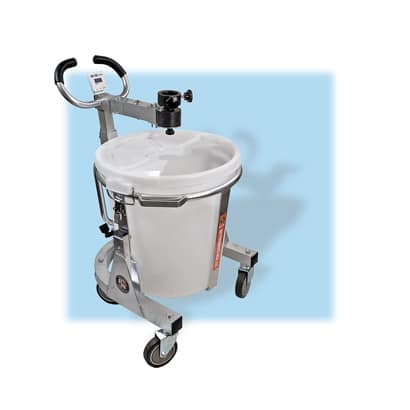 BNMS-100 (Alt View)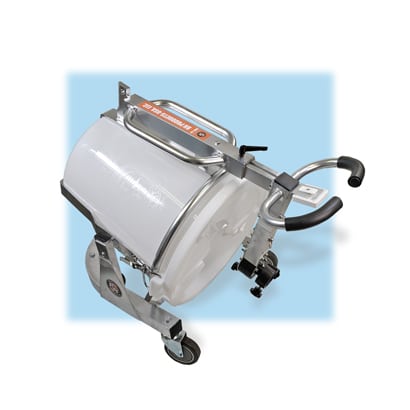 BNMS-100 (Main View)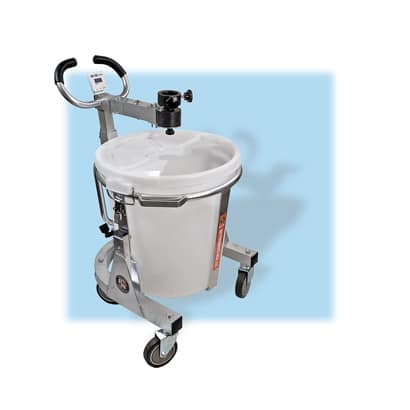 Summary of Tool
The BNMS-100 Mixing Station. A portable mixing bucket and transportation system.
Useful for Concrete, self-leveling cements, compounds, epoxies, and coatings.
This mixing station used in combination with another station allows for hands-free mixing while enabling fast precision pouring of materials. Get your job done faster.
Mix up to 220 lbs. of material at a time.
Our mixing station includes a dust/splash reduction cover for safer use and less mess.
Includes a port to connect to a HEPA vacuum and allowing for dust suppression during mixing. The BNMS-100 has an easy tilt operation as well as the ability to remove the mixer with a quick release pin on the arm, and features a swivel mount and is suitable for most mixers.
Prefer a set? We also offer the BNMS-6400, which is the BNMS-100 plus the BNR6400 mixer.
PRODUCT LINKS
Download Assembly Instructions:  BNMS-100 Mixing Stand Assembly

| | |
| --- | --- |
| Height with handle attached min. (Operating) | 35" (89cm) |
| Height with handle detached (Transportation) | 27 1/2" (70cm) |
| Overall Width | 22" (55.9cm) |
| Overall Length | 28" (71.1cm) |
| Length of Handle Adjustment | 11.5" (29.2cm) |
| Weight | 42 lbs (19 kgs) |
| Volume of Bucket | 18 GAL (70L) |
| Volume of mix | Up to 220 lbs (100kg) of material at a time |
| Accessories | Extra Buckets and Lids |
Related Products