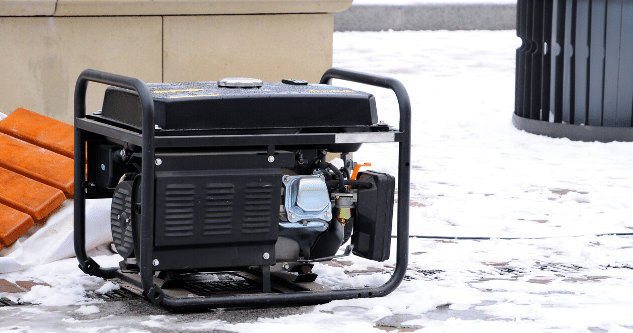 You rely on your portable generator to give you all the power you need on your construction site. So, when one of these goes down, it can cause major delays and really put a kink in your schedule. At BN Products-USA, LLC, we have service centers around the country to help keep your equipment in tip-top shape. However, there are some simple maintenance and storage tips you can use to ensure that your generator doesn't break down the next time you need it for a job.
Use a Tarp or Enclosure
Leaving your portable generator out in the elements is not a good idea. If it's not protected, rain, sleet, dust, and other debris can cover the exterior of your generator and/or get inside moving parts. If you have a small portable unit, invest in a tarp to keep it protected from bad weather. If you have a stable unit, build an enclosure around it. Taking special measures to protect your unit will ensure that it doesn't rust or get dirty and cause a fire.
Run It Periodically
A generator is designed to work, so if you're not planning on using yours for a while, run it periodically for 30-60 minutes to keep the fluids fresh and gears lubricated. Running your generator in intervals will also keep the battery charged and can help you identify any issues with the starter or other gears. If something does need fixed, a down time is the perfect time to take it in for maintenance.
Change Oil and Filter
Using your generator often means you'll need to regularly replace the oil and the filter. If your unit is new, change the oil every 25 hours and throw away the old oil. Keep filters and oil on hand at your job site to ensure that each of your generators gets the proper oil change when it's time. Once you've done your first few oil changes, your generator should only require one change every 100 hours.
Check the Battery
Not all generators come with a battery, but for those that do, a weak or dead one can lead to jobsite headaches. Inspect your battery from time to time, and look for corroded connections or weak starts when your start the unit. Change the battery when it's time and you'll avoid a generator malfunction when it's least convenient.
Use a Fuel Stabilizer
Before storing a unit, add a fuel stabilizer to the gas tank to help prevent the gas from corroding the inside of the tank or the engine. Rust particles that are allowed to get through the engine will damage your generator the next time your start it. Avoid this by adding a fuel stabilizer to keep the gas neutral and its corrosive properties at bay.
No matter your generator needs, we have you covered at BN Products-USA. With guidance from our knowledgeable staff, you'll be able to maintain all of your heavy equipment for years of use. If you need assistance in Wickenburg, AZ, give our office a call today at (800) 992-3833.