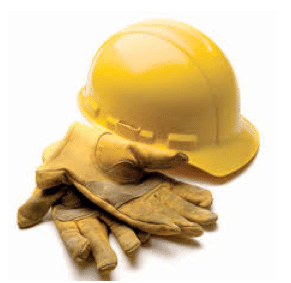 Zeroing in on potential new business can seem overwhelming. However, armed with good information, you can find the right contacts, submit competitive bids and build your company to the point where people are coming to you for work.
Implementing many of the marketing initiatives outlined below takes time and results may not be immediate. Just like learning the trade, creating a pipeline of leads that's always flowing requires a lot of effort. If the time is right, consider hiring a business development person. This investment could pay for itself once you have a person who spends his entire day connecting with important people and tracking developing projects.
Even without a staff person devoted to cultivating opportunities, there are many ways you, as a business owner, can generate new business.
These subscription-based databases help you locate local projects still in the design phase. After inputting the search terms, the services will provide you important contact information and other key details to help you close the deal.
This service also offers information related to private jobs, for which details are often more difficult to find compared to public projects.
To win government jobs, view the Request for Proposal opportunities listed on most public websites. Look for a link that reads, "Doing business with the city," or something similar. To work with the city, you'll also need to register for its list of qualified vendors. Registering typically involves submitting a federal W9 form and providing other related details. Once registered, you may receive email notification of new projects. However, check back frequently to ensure you see all the opportunities.
Increase your online presence. Make sure you have a professional looking website, and that it includes, at minimum, photographs of your best projects, information about available services and a well-written "About Us" page that outlines the story of how your company came into being.
Consider starting a blog that answers questions your customers frequently ask or offers information about how the latest construction news impacts them. If you start a blog, aim for at least one, 500-word post per week. Blogs will help drive traffic to your website and increase your search result ranking.
Read industry publications, such as Construction Business Owner Magazine, which devotes an entire section of its website to marketing tips. Reading these publications will help you stay on top of industry trends and also give you fresh marketing ideas so you can continue to tweak your methods and find those that work for you.
Build and nurture relationships with industry professionals, such as architects, former clients, government officials, and anyone else you can think of who could either hire you or give you information that could lead to a job. Take these people to lunch, follow up with them monthly, send them holiday cards and thank them for doing business with you. People do business with those who they like. Building genuine relationships with people in your industry will help your company flourish.