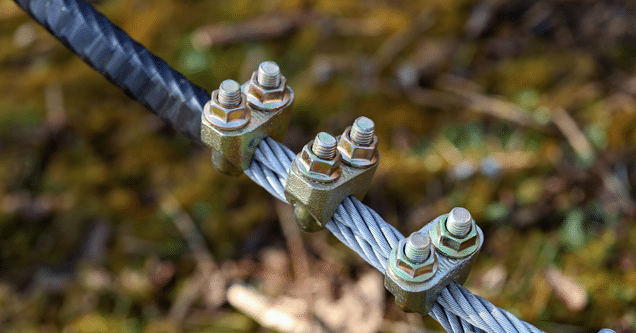 The BNCE-50 #8 is a job site metal cutting tool designed for the rigors of professional use. Built in guides and gauges prevent mistakes, including a spring-loaded cutting guide, means less experienced employees can use it with little training. The design also allows more experienced career professionals to use it quickly and efficiently without making mis-cuts or having to go back later to recut a piece.
Such features provide a means of doing the primary job of providing great work, and allow for staying on or ahead of schedule by doing the job right the first time without spending time correcting mistakes or trying to fit mismatched pieces together.
The Capabilities of the BNCE-50 #8
Originally, the BNCE series was designed to cut rebar, the BNCE-50 #8 allowed for cuts into rebar size #8 and smaller. It worked well as intended, but it soon came to light it is a metal cutting tool capable of working with other materials than just rebar. Pipes and conduit up to 1-3/4 inch diameter come to mind whether galvanized or even stainless steel with the proper blade type. Something often overlooked are u-shaped struts.
In the past, struts were either cut by hand using a hacksaw, a time-consuming process. Alternately, struts could be cut with a traditional grinder or a reciprocating saw, either of which is hard to control making for a safety issue and easily leading to a cut which is off from the intended measurement or too rough for practical installation. A third way was to bring a metal cutting bandsaw to the job which works well, but is difficult to set up and take down, making it very inconvenient when working in multiple areas of a job project.
Specifications and Features of the BNCE-50
The BNCE-50 #8 is designed as a rugged tool capable of going in a toolbox or truck without being damaged, yet comes with a plastic case for the discerning tool owner who prefers not to have minor scratches form in the finish. It includes an extra blade and brushes so when the time comes for replacement the job doesn't have to come to a halt until such items can be procured. A removable chip collection bag gathers the steel grindings during the cut to allow quicker cleanup at the end of the day.
The BNCE-50 #8 is fully warranted for materials and workmanship for one year after the original purchase. The tool uses a double insulated power cord and meets ETL and UL specifications for certification and listing. Should the need arise, BN Products provides technical and customer support, replacement parts, and has repair centers conveniently located across the country.
The BNCE-50 #8 is an amazing tool for the professional. It works well for the specialist who only does metal working and is available at a reasonable price point for other trades which need a means of cutting metal even if it isn't something they do every day. Think in terms of a general contractor or handyman service which might need to cut rebar one week for a concrete project, cut electrical conduit a month later, or cut the metal parts to install a garage door for a different job.
The BNCE-50 has what it needs to conduct each of those jobs without requiring special setup or taking up too much room in a truck to prevent having it available when needed.