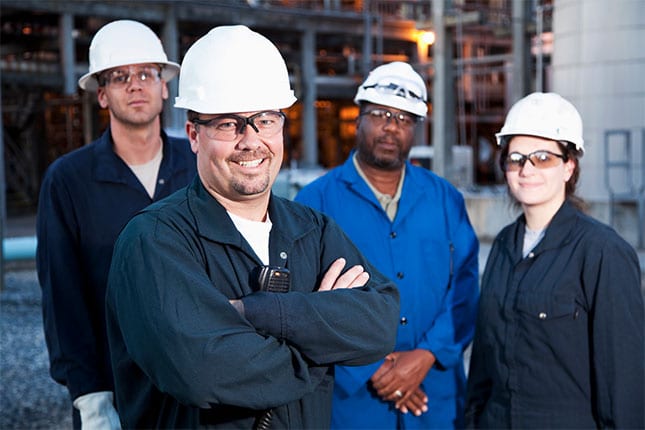 When planning for a construction or renovation project, having the right construction contractor is the most important part. Knowing the process of hiring a contractor can save you time, money and a list of headaches that can occur from not doing your research. Beyond getting recommendations from friends and family to steer you in the right direction, here is a list of tips that can help you when hiring a contractor:
If you're going to spend your money expecting a good job, it's best to start at the beginning. Is the contractor certified? How long have they been in business? Do they have insurance? Were they referred to you, and can you see examples of their work? Do they have experience in dealing with insurance companies? These factors will help you determine whether or not they may be someone who is qualified to do the job.
Based on your plans, any contractor should be able to tell you what is needed to complete the project and associated timetables. All materials and other information should be readily accessible in the form of a quote. The contractor should be able to answer any additional questions, such as:
Will the project require a permit?

Can they provide references?

What type of insurance do they have?

Do they have a team, or is it a one person job?

Equipment
Any contractor bidding for a job should have the right equipment on hand. There are many different types of saws, nails and other tools that are specific to certain jobs. If they do not have the right equipment and do not know which tools are needed, they are not the right person for the job.
You want to make sure the cost is in line with what the project entails. A contractor that provides a bid that is too high or too low is questionable. Getting bids from at least three contractors will help you make an educated choice. All costs should be included on the quotes, with any limitations or restrictions specifically outlined on the quote sheet.
A legitimate contractor will never ask for all of the money up front. There should be a binding contract in place, with a payment schedule that asks for a deposit and timelines for completion of the project. Deposits should be no more than 30 percent up front, and at least 10 percent should be remaining for payment.
Everything associated with the project should be outlined in a contract that specifically delineates everything required by the state and needed for the project. The contract should be thorough with all the details of the contract and the license number of the contract. Each contract should have:
The name, address, phone.

Estimated start and completion date.

Payment schedule for all involved parties.

Contractor's responsibility for obtaining permits.

A detailed list of the materials, including the color, model numbers, sizes and brands.

Any information on the warranties associated with the materials and workmanship. This will also include who is responsible for covering the warranties and how long the warranty is for.

Limitations on the contractor's duties.

Any promises made by the contractor.

Whether or not you will have to relocate during the project.

Cancellation policies.
These tips should help you determine which contractor can fulfill your needs. Having all of these components addressed will assist in alleviating any issues that may arise from contractors who do not have good reputations. With a little bit of work, you will find the right contractor that will complete a successful project.