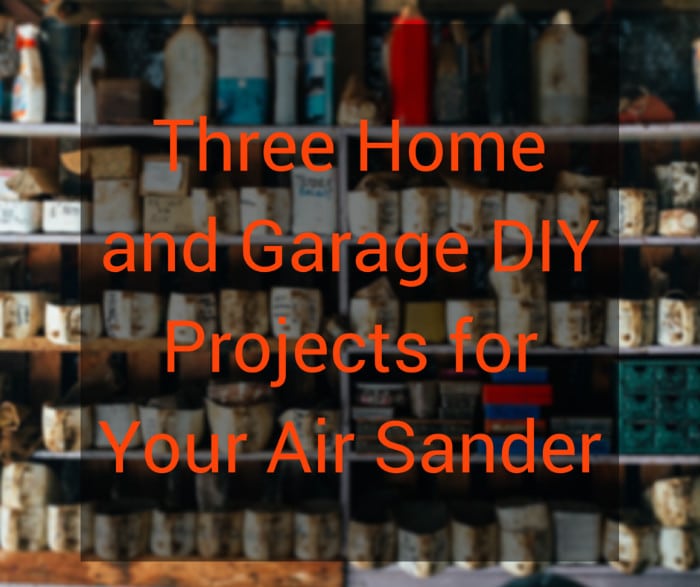 A pneumatic air sander is powerful, reliable, and versatile. We have three great uses where a pneumatic air sander is a perfect tool for the project.
Restoring a Classic
Probably the most popular use of a dual action orbital air sander is refinishing classic cars or simply covering up a recent mishap. These sanders are perfect for stripping old paint and finishes from metal and smoothing out the rough areas. Unlike a chemical stripping agent, an air sander doesn't remove every layer from the metal which is helpful in detecting previous underlying bodywork. A handheld pneumatic air sander using 5″ or 6″ discs is tough enough to smooth out the rough spaces on the auto body but can also be gentle enough to leave behind a layer of paint to act as a coat of primer.
Refresh Lawn Furniture
Pneumatic air sanders are perfect if you are looking to refinish or refresh your metal or wood lawn furniture before next season. Because pneumatic sanders use compressed air to power the device, it only needs to be hooked up to electricity when the air compressor is recharging which allows more freedom of movement while working on an outdoor project.
Doors, Doors, and More Doors
Replacing cabinets in your kitchen can be quite costly, but nothing makes the space look better than fresh cabinetry. To reduce the cost of remodeling, try sanding cabinet doors and refinishing them. Sanding wood by hand can be a time-consuming and tedious chore, so much so, that many people would rather spend money on new cabinets than take the time to refinish what they have. If your cabinets are still in good shape, using an orbital sander can reduce your sanding time significantly. Your cabinets will look twice as good as before for a mere fraction of the cost.
Don't stop at the kitchen. Entry doors, wood work, and interior doors that look tired, dirty, or are struggling under several coats of old paint can also benefit from some quick sanding and new paint or varnish. Your home's entry door, in particular, takes a beating with heavy use, yet is the focal point of your home.
Benefits of a Pneumatic Air Sander
Handheld pneumatic air sanders, like the AEROPRO RP17330 Air Sander, are lightweight yet powerful with a 10,000 RPM free speed that allows you to complete your sanding projects efficiently and effectively. The speed control switch, located on top of the device, ensures that you can easily switch speeds as you move from metal to wood projects.
Sanding was once a chore to be avoided at all costs. Once you have a pneumatic air sander at your fingertips you'll be looking for new projects in every room.