AEROPRO RP17407 1/2″ Air Impact Wrench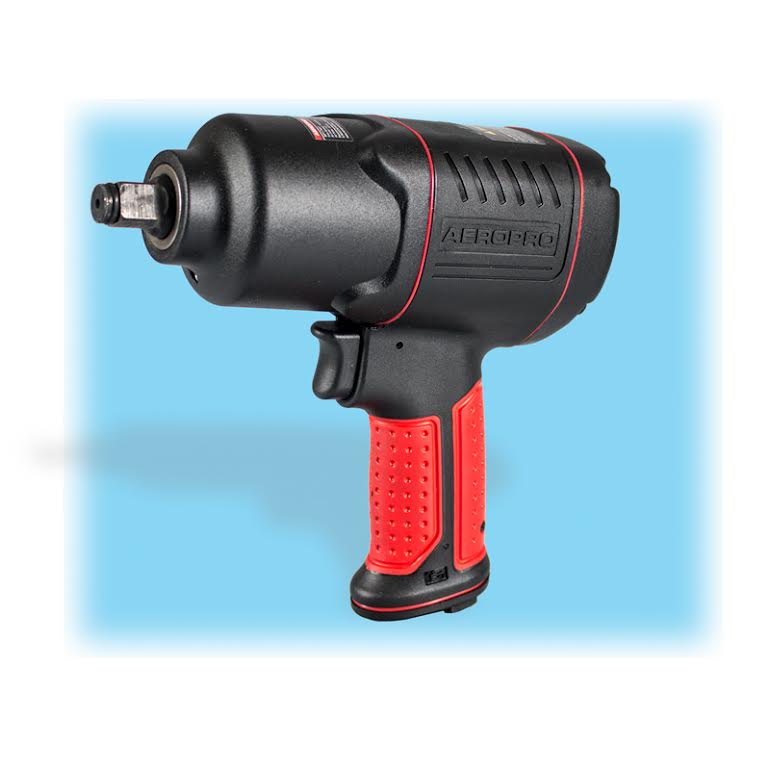 PRODUCT SUMMARY
Our 1/2 Inch Heavy Duty Impact Wrench has a twin hammer mechanism that provides more power and smoother balanced blows. This Impact Wrench has three different settings for tightness plus a reverse setting for removing nuts and bolts. The body is made of die cast aluminum. The tool has "Scuff Guard Protection" that protects the tool when dropped.  Our built-in air regulator varies the speed and power of the tool. A screened filter air inlet keeps dirt and debris from damaging the tool. The Air exhaust comes out from the bottom of the handle.
This tool is designed for the automotive industry including tire shops, suspension, frame, and other heavy duty work. It also works well in various industrial applications where nuts and bolts need to be installed or removed.
Always run the Air Impact Wrench using 90 PSI and make sure your air is clean. This will increase the life of the tool. Proper lubrication is also important in maintaining the tool and extending its life.