BNCP-100 Battery Operated Pop Rivet Gun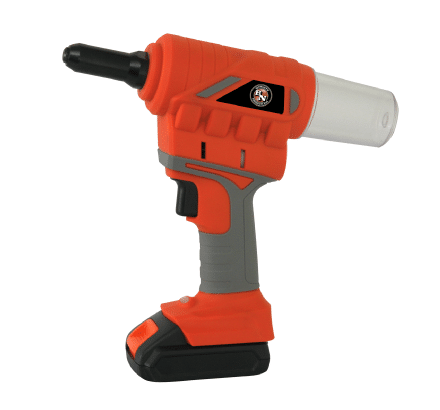 BNCP-100 Battery Operated Pop Rivet Gun Product Overview Video
BNCP-100 Front View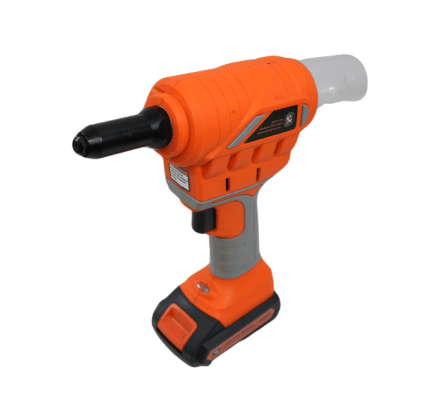 BNCP-100 Complete Rivet Gun Kit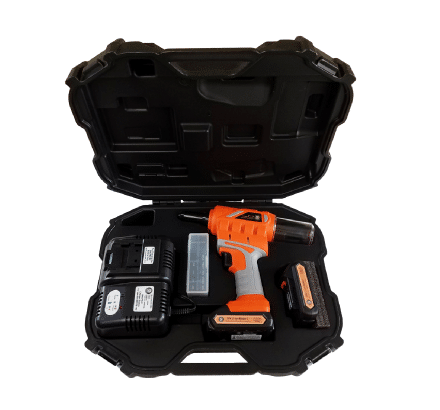 BNCP-100 Rivet Gun Tips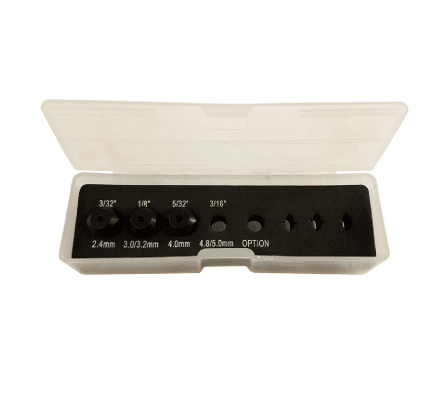 PRODUCT SUMMARY
The BNCP-100 Cordless Rivet Gun provides a great solution to your riveting needs.
At 3.51 pounds, the BNCP-100 is lightweight, compact, meaning less fatigue.
BN Products-USA supplies two Lithium-Ion batteries included with the kit.
Each will do 700 rivets per charge, per battery.
Interchangeable nose piece can accommodate rivet mandrel sizes 3/32", 1/8", 5/32" and 3/16" included in the carrying case.
The BNCP-100 will work with all types of rivets including steel, stainless steel, aluminum and copper.
One pull operation with a .83" stroke means your rivets will typically pop with one cycle of the tool.
A convenient mandrel collector helps to keep your job site clean and safe.
PRODUCT LINKS

| | |
| --- | --- |
| Model No. | BNCP-100 |
| Batteries (2 included) | 18V Lithium-ion fast charge |
| Recharge time | ≤ 60 mins |
| Rivets per charge | 700 |
| Stroke | .83" |
| Mandrel die sizes | 3/32" (2.4mm), 1/8" (3.2mm), 5/32" (4.0mm), 3/16" (5.0mm) |
| Installation Force | 2,025 lbf / 9,000N |
| Tool weight | 3.51 lbs. |
| Shipping Dimensions | 18.0" x 15.0" x 5.0" |
Related Products