DBC-25H Bender with DC-25X Cutter Combo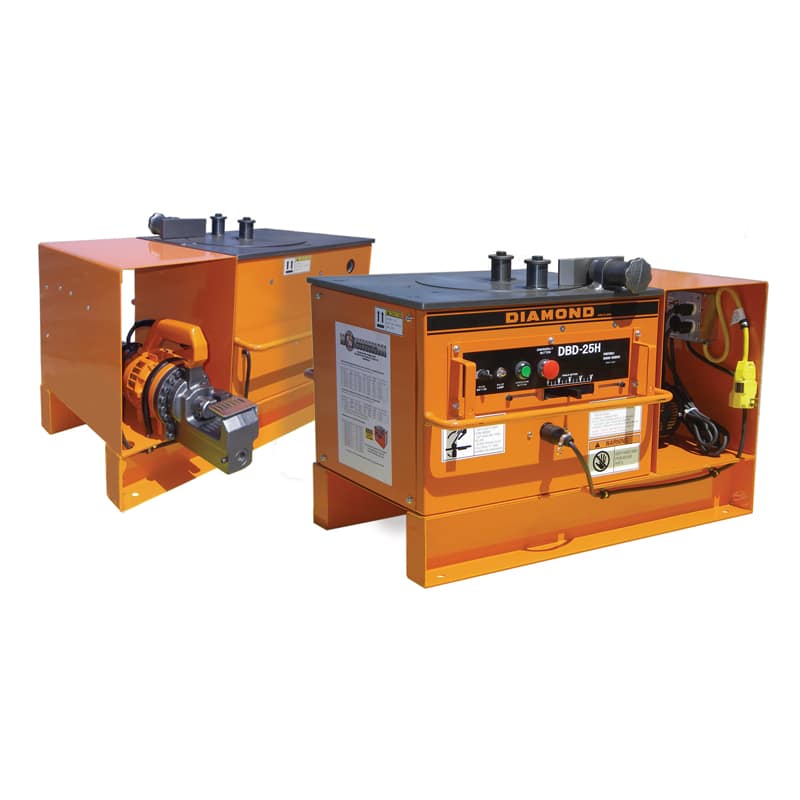 DC-25X Cutter (Combination Tool)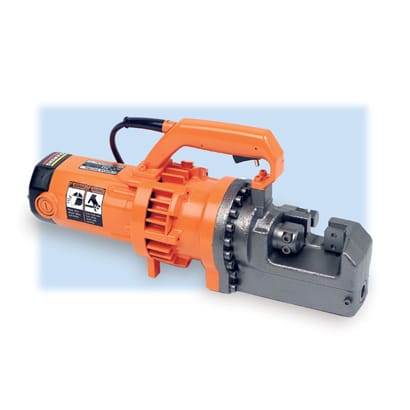 DBD-25H Bender (Combination Tool)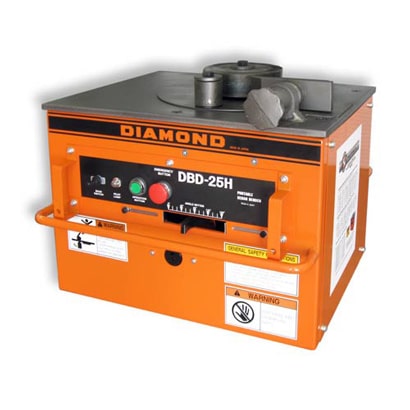 DBC-25H Product Picture - Expanded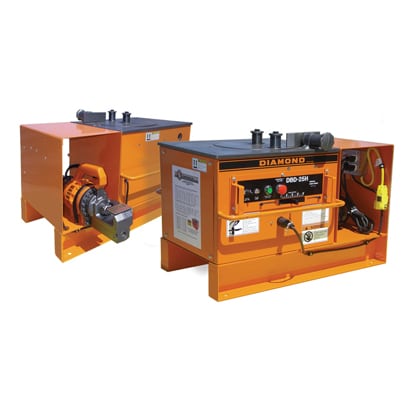 PRODUCT SUMMARY
This is a combination of the very popular DC-25X rebar cutter and our new DBD-25H rebar bender together on a heavy-duty housing.
The DC-25X rebar cutter can be removed and used in a portable application or secured in the stationary position for use with a foot pedal switch (included).
A toggle switch allows you to go from bending to cutting and both are operated hands-free with a foot pedal.
The unit is shipped fully assembled and includes two steel cases for storage of  nine bending rollers, a foot pedal control switch, and a one-year parts and labor warranty.
PRODUCT LINKS
Printable DC-25X Rebar Cutter Parts Guide: CLICK HEREPrintable DC-25X Rebar Cutter Product Manual CLICK HERE
Roller Chart for the DBD-25H Rebar Bender: CLICK HERE
Printable DBD-25H product manual: CLICK HERE

| | |
| --- | --- |
| Skid Mounted with DC-25X Rebar Cutter/ | |
| DBD-25H Rebar Bender | |
| Rebar Capacity | Grade 60 Up to #8 (1") rebar |
| Cutting Speed | 3 seconds |
| Bending Speed | 180 degree bend in 9 seconds |
| Power Supply | Electric motor 115V, 50/60 Hz –12 amp Cutter, 15 amp |
| Weight (kg) | 321 lbs. Total Weight, 49.6 lbs. Cutter, 210 lbs. Bender |
| Dimensions (mm) | 32.75" L x 28" W x 22.50" H including lifting handles |
| ACI 318-05 | The bender meetsand is compliant with all ACI 318-05 specifications |
Related Products