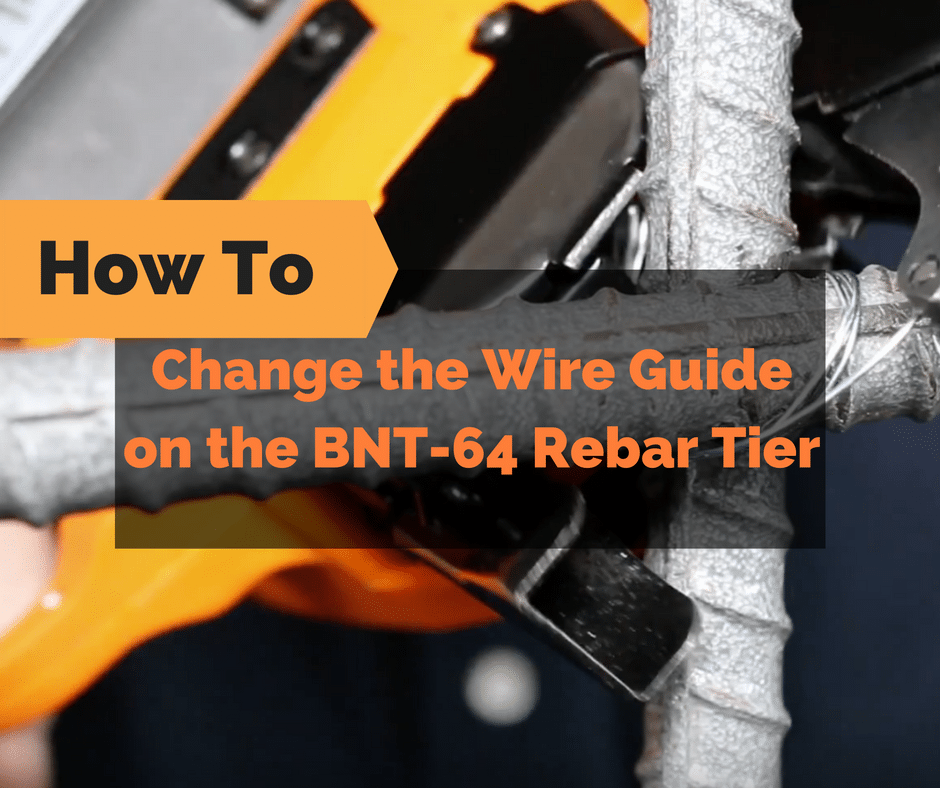 The BNT-64 Rebar Tying Tool is built to reduce tying time needed for securing reinforcing rods together while doing concrete form work. This tool is great for repetitious tying work and reduces the risk of carpal-tunnel and back injuries.
The one-handed operation allows your other hand to hold rebar in place. This tool will securely tie up to #10 (32mm) x #10 (32mm) rebars and all sizes in between. It uses a strong double tie wrap of 18 gauge galvanized wire. The BNT-64 makes consistent ties, no wire waste, in only 1.6 seconds per tie.
The BNT-64 has three optional wire guides to choose from. The first is the #26 wire guide, perfect for wire mesh. The next is the #51 wire guide, which is for two #8 rebar. And the largest wire guide will tie two #10 rebar. The versatility provided with the varying sizes of wire guides make this tool an obvious must-have for any tool box. Take advantage of the three optional wire guides by following our step-by-step guide below. Below we're breaking down how to change your wire guide on the BNT-64 Rebar Tie so that you can take on any job.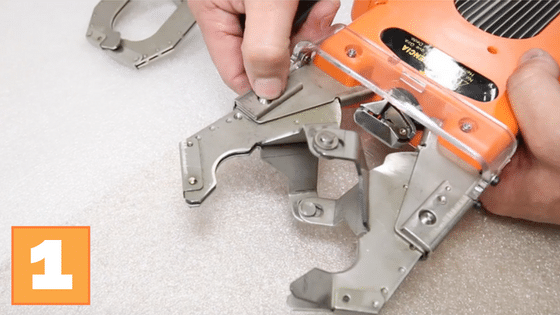 Place the BNT-64 its side and tap on these two pins with a screwdriver or something similar. The pins will fall free, then you can easily remove the wire guide and swap out for your preferred size.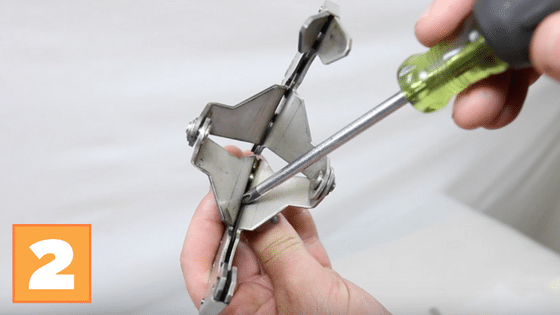 2. Occasionally, a piece of wire will get caught in the track, so make sure it's free of debris. You should use compressed air and mineral spirits to clean the track.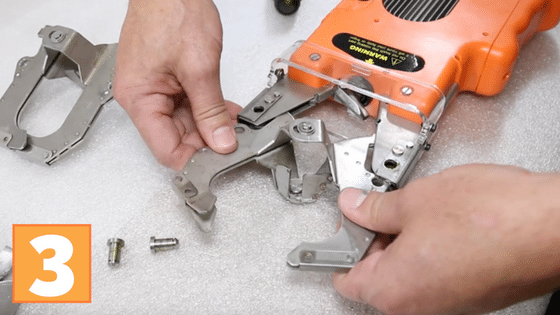 3. Line up the wire guide with the top of the rebar tier. Make sure the V part of the wire guide is at the top of the tool. Slip the wire guide into the grooves and insert the two pins.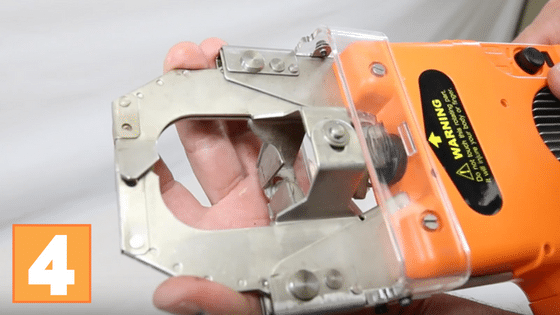 Finally, make sure the jaw is shut completely otherwise, the tool may not work properly.
That's how to change the wire guide on a BNT-64. If you have any questions, visit us at bnproducts.com or call 800-992-3833.