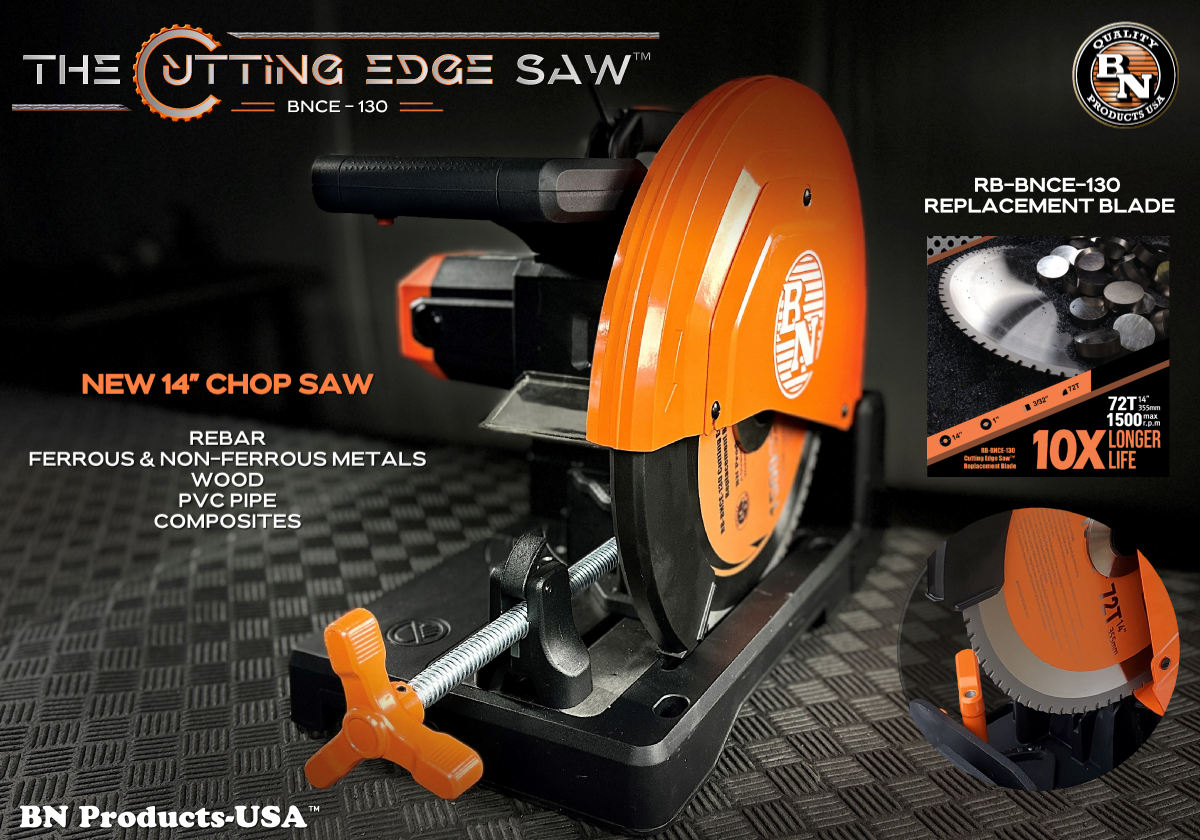 By Mike Shubic – BN Products-USA™ Contributor
The Ultimate Cutting Tool Has Arrived: Meet the Brand New BNCE-130 Cutting Edge™ Chop Saw
BN Products USA is proud to introduce the brand BNCE-130 Cutting Edge™ Chop Saw, the tool that every professional and DIY enthusiast needs in their arsenal. BNProducts-USA™ has revolutionized the way materials are cut with the this low RPM, cold cutting technology, which is highly efficient in cutting through metal, wood, conduit, PVC pipe, threaded rod, and more. The BNCE-130 provides burr-free and safer cuts with fewer sparks than abrasive saws, making it the go-to option for professionals and DIYers.
The BNCE-130 is designed to deliver high-quality and clean cuts, thanks to its rubber footing that reduces vibration, ensuring consistent and precise cuts every time. The lock and cut feature of the saw is simple to use, thanks to the clamp that securely holds materials and the V-block that locks in round rods and tubing.
The BNCE-130 Chop Saw is also highly capable of cutting round materials up to 5 1/8″ inches and square materials up to 4 3/4″ inches. It can even cut 45-degree mitre cuts in seconds, providing more flexibility and versatility for your cutting needs. Additionally, the saw operates at a relatively quiet 108 dBA, ensuring a more comfortable working environment.
Whether you're a professional in the metalworking or woodworking industry, or a DIY enthusiast who wants a reliable and efficient cutting tool, the BNCE-130 Cutting Edge™ Chop Saw is the perfect solution for all your cutting needs. With its superior performance and innovative design, it sets a new standard for chop saws. See the BNCE-130 Cutting Edge™ Chop Saw in action here!
To purchase the BNCE-130 or learn more about its features and capabilities, visit BNProducts.com and find a distributor near you. Get ready to cut fast, cut safe, and cut smart with the BNCE-130 Cutting Edge™ Chop Saw.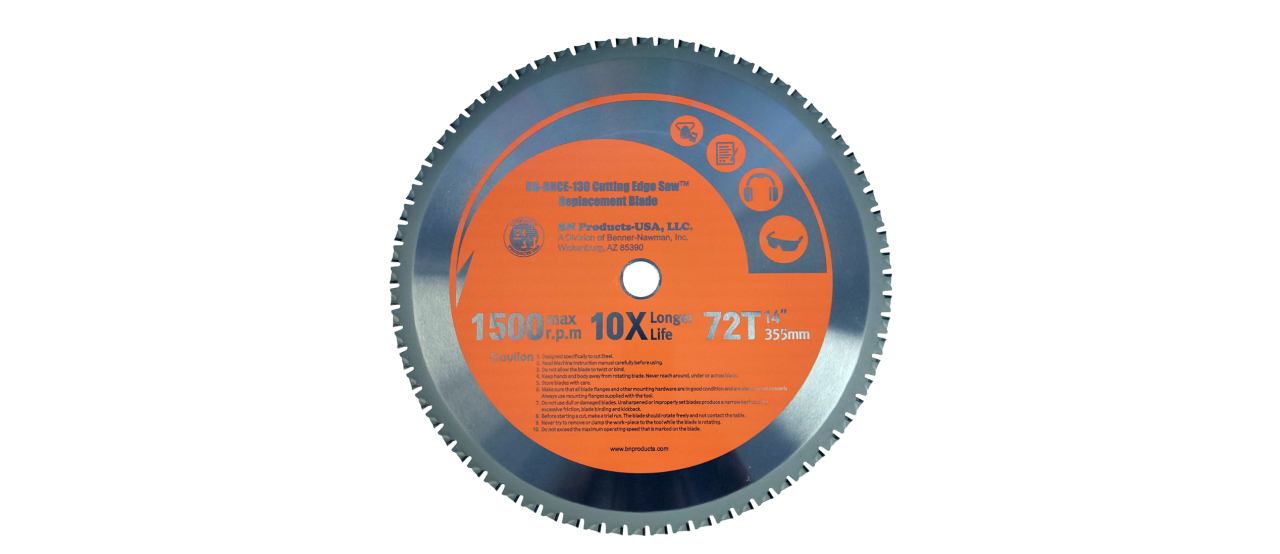 See the Video on the BN Products-USA™ YouTube channel:
Cut Smarter, Not Harder – The New BNCE-130 Cutting Edge™ Chop Saw