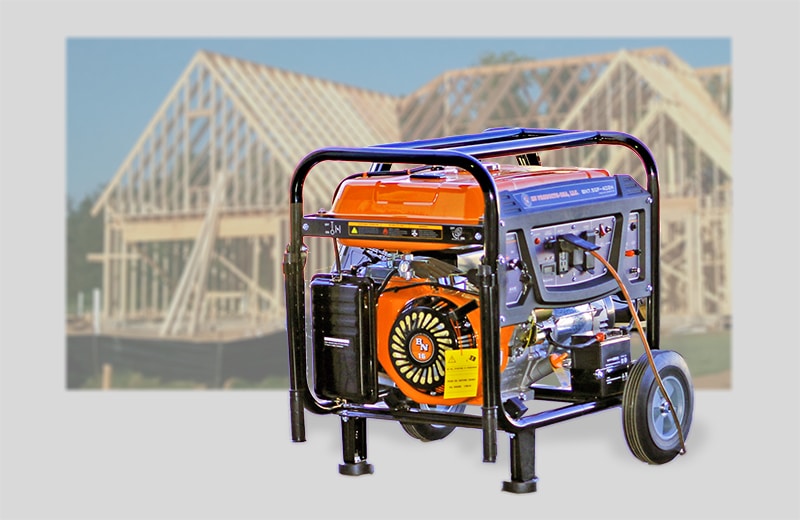 Each job site requires the use of heavy machinery and tools, which means you likely need a significant power source. A portable generator can make your construction project a huge success but working with the wrong size can hinder your progress. As a leading expert and distributor of generators across North America, Canada, and Mexico, BN Products-USA, LLC, helps you determine the correct size of power source for any construction site.
Why Does It Matter?
Adding calcium chloride to your concrete mix can help keep its curing schedule on track. Cold weather means colder concrete so, by adding an additional element, you can maintain the desired temperature of the mixture in order for it to harden perfectly. However, be aware that too much chloride can rust steel elements or rebar structures underneath your concrete. Some construction managers may even choose to add a non-chloride accelerator in order to preserve the integrity of the metal, but these are often more expensive and not as popular for quick jobs.
How to Pick Out the Correct Generator
Wattage
Different sizes of generators put out different amounts of wattage. For simple jobs, you may only need a medium generator. These typically put out 3,000 to 5,000 watts, and are capable of handling several different hand tools. Large units are best if you have tools that utilize more watts or if you need to power more than one tool. Large generators are capable of putting out 6,000 to 9,000 watts. If you're consistently working on a larger site and need to power several drills, portable rebar cutters and benders, or other heavy machinery, consider going with an x-large generator that's capable of putting out 10,000 watts or more.
Inverter vs. Traditional
The purpose of portable generators is to be able to load them up in the truck and take them to every project. However, not every generator is right for the job. Be sure to compare the differences of an inverter generator versus a traditional generator. If you're looking for a cleaner and quieter solution to power all of your tools, an inverter generator may be the best solution. However, if you need a lot of watts or several different ports, stick to a traditional generator. With an inverter, you get roughly the same wattage as you would in your home, which can power smaller tool, while a traditional generator is capable of powering any size of tool.
Quality
Whether you go with an inverter or traditional generator, one of these units is an investment in your project and for your company. Therefore, quality should be a factor when exploring your options. Shop around for a well-built engine from a company you can trust. These usually come with extended or lifetime warranties to ensure you never have to be without power. Check the thickness of the steel components and make sure the fuel tank is durable. Your generator will get plenty of use, and the last thing you want is to be constantly repairing it. An expensive control panel and a fuel-efficient engine are also qualities to look for when purchasing a high quality generator. Finally, ask your dealer if the generator has passed all of the OSHA requirements and if it's safe to use on your job sites.
Don't get frustrated with your quest for the right generator to serve every project site. Turn to the construction wholesalers at BN Products-USA for suggestions on the best generators on the market. Whether you need a traditional unit or an inverter machine, we have you covered. To ask us about our machines and/or find one that's in stock, call us today at (800) 992-3833.