BNMS-6500 Portable Mixing Station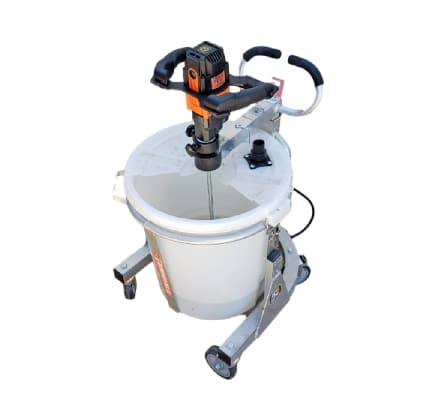 Easy Tilt Feature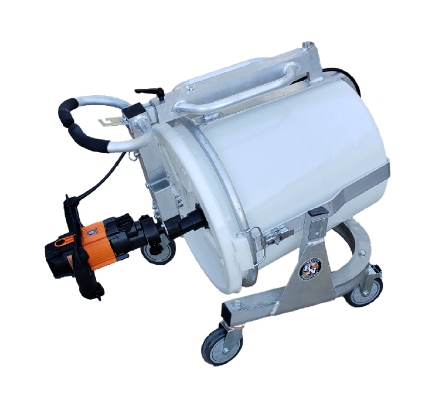 BNMS-6500 (User View)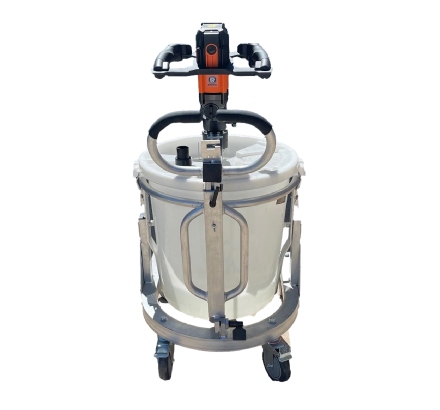 BNMS-6500 (Front View)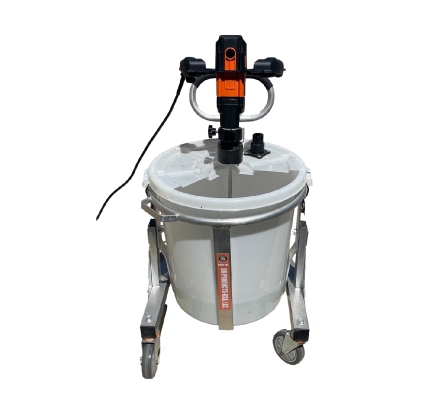 BNMS-6500 Side View)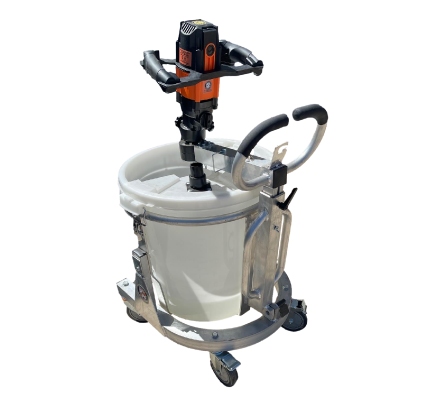 BNMS-SB Bucket & Lid (22 GAL)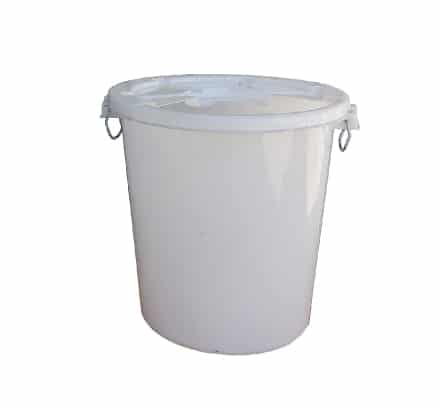 BNR6500 Power Mixer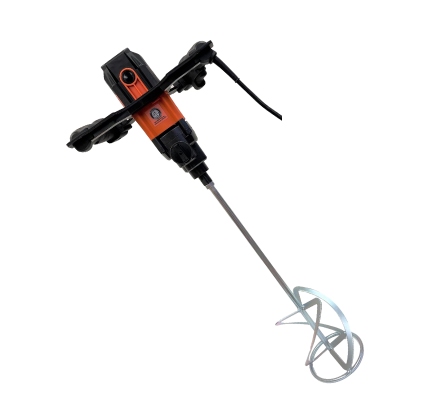 PRODUCT SUMMARY
The BNMS-6500 Portable Mixing Station. The ultimate mixing station for self-leveling materials, compounds, and epoxies, producing the perfect mix every time.
Our BNMS-6500 up to 220 lbs. (22 gal bucket) in minutes! The mixing bucket includes a removable dust splash cover to keep your job clean. The station is lightweight with "easy tilt" for control and balance. It is also equipped with a built-in timer and ergonomic handles for precision pouring. The heavy duty casters are built for portability and movement while pouring, with locks for stability.
THE BNMS-6500 IS A COMBINATION SET - This set ships complete with a BNR6500 Mixer, and an M14 mixing paddle (160mm (6.3") diameter). Already have a mixer? This mixing station can be ordered as a standalone product (BNMS-100B stand-only).
PRODUCT LINKS
BNMS-6500 Combination Set Literature Sheet: CLICK HERE
Mixing Stand Assembly Instructions & Parts List: CLICK HERE

| | |
| --- | --- |
| Height with handle attached min. (Operating) | 35" (89cm) |
| Height with BNR6500 (Operating) | 44" (112cm) |
| Height handle detached (Transportation) | 27 1/2" (70cm) |
| Overall Width | 22" (55.9cm) |
| Overall Length | 28" (71.1cm) |
| Length of Handle Adjustment | 11.5" (29.2cm) |
| Weight (with BNR6500 Mixer) | 58 lbs. (26.3 kgs) |
| Volume of Bucket | 22 Gallons (83.3L) |
| Volume of mix | Up to 220 lbs (100kg) of material at a time |
| Accessories | Extra Buckets and Lids are available |
Related Products