BNT-25X Tiger™ Tier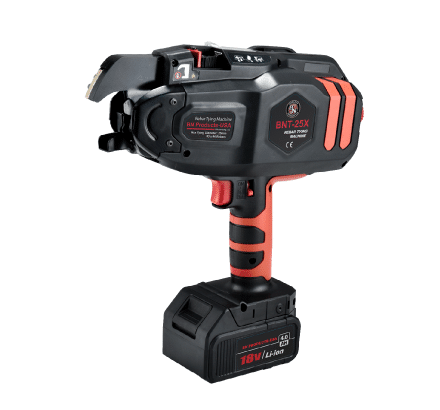 Video: Using the NextGen BNT-X Series Tier
BNT-25X Complete Kit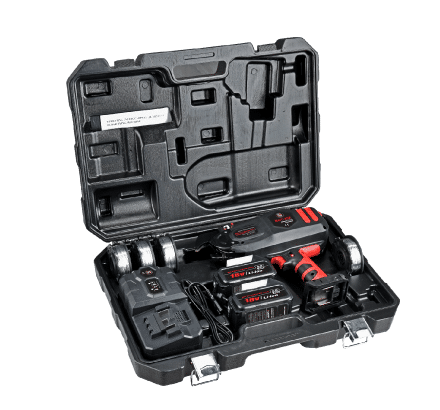 18V Battery Charger (Included)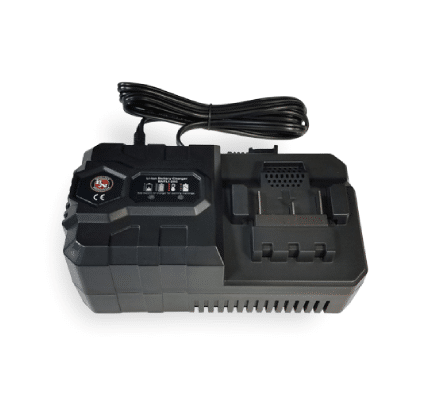 How To Video: Clearing a Wire Jam (BNT-X series rebar tying machines)
How To Video: Properly Load Wire Spools (BNT-X series rebar tying machines)
PRODUCT SUMMARY
The BNT-25X Rebar Tying Tool is our smallest automatic rebar tying tool; lightweight and has a compact, easy to hold glove-friendly grip.
Runs on a 18V Lithium-Ion quick-charge battery, that drives a brushless twisting motor.
Like our standard BNT-40X and BNT-58X models, this smaller version is designed for tying wire mesh or up to a No. 3 and No. 4 rebars together and is designed to conserve wire.
Product is shipped with two batteries included, a charger, and four spools of wire ready to use.
PRODUCT LINKS

| | |
| --- | --- |
| Product Number | BNT-25X |
| Maximum Tying Diameter | 1" (25mm) #3 x #4 bar |
| Battery (75 min quick charge) | Li-Ion 18V, 4.0Ah, 72Wh (BNTLI-20) |
| Weight | 5.5 lbs. (2.5 kg) |
| Turns per tie | 3 Wraps |
| Ties per Coil | Up to 160 - 220 |
| Ties per Charge | 4000-5000 ties per charge |
| Wire Size | 21 GA |
| Length of wire per tie | 23.25" (591mm) |
| Dimensions (L) x (W) x (H) | 11.06" x 4.29" x 11.81" (281mm x 109mm x 300mm) |
Related Products