BNT-40X Tiger™ Tier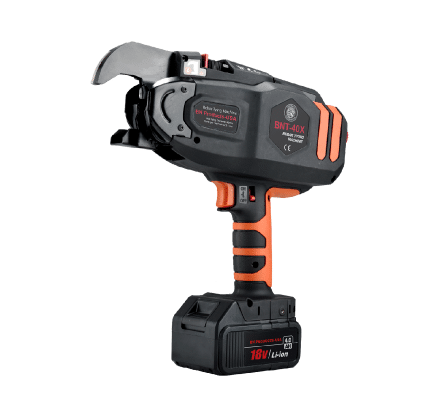 Video: Using the NextGen Rebar Tier
BNT-40X Case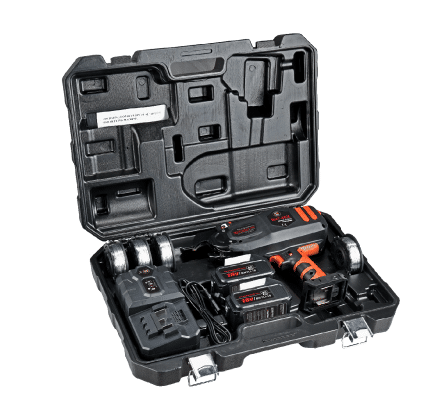 BNT-40x Top View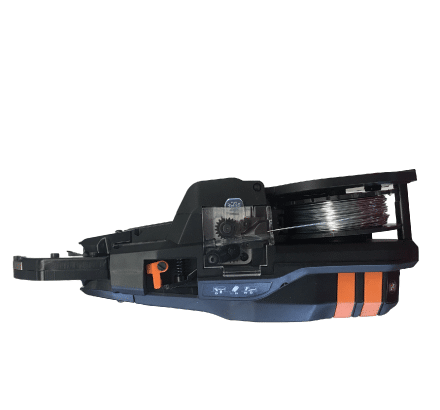 How To Video: Properly Load Wire Spools (BNT-X series rebar tying machines)
How To Video: Clearing a Wire Jam (BNT-X series rebar tying machines)
PRODUCT SUMMARY
The BNT-40X is the next generation rebar tying tool!  It is lightweight and has a compact and easy to hold, glove-friendly grip.
This Tiger™ Tier will tie up to two #6 (20 mm) rebar rods
Long-life battery will give you over 5000 ties on a single charge, driving the Tier's brushless motors
Each tool kit is shipped with two batteries included, a charger, and four spools of wire - contained in a tough molded plastic carrying case and is ready-to-use!
PRODUCT LINKS

| | |
| --- | --- |
| Maximum Tying Diameter | 40mm (2 #6 Bars) |
| Battery (75 min quick charge) | DC18V |
| Weight | 5.8lbs. (2.63kg) |
| Turns per tie | 3 Wraps |
| Ties per Coil | Up to 128 |
| Ties per Charge | Up to 5,000 |
| Wire Size | 21 GA |
| Length of wire per tie | 31" (780mm) |
| Dimensions (L) x (W) x (H) | 11.69" x 4.29" x 11.81" |
| | (297mm x 109mm x 300mm) |
Related Products