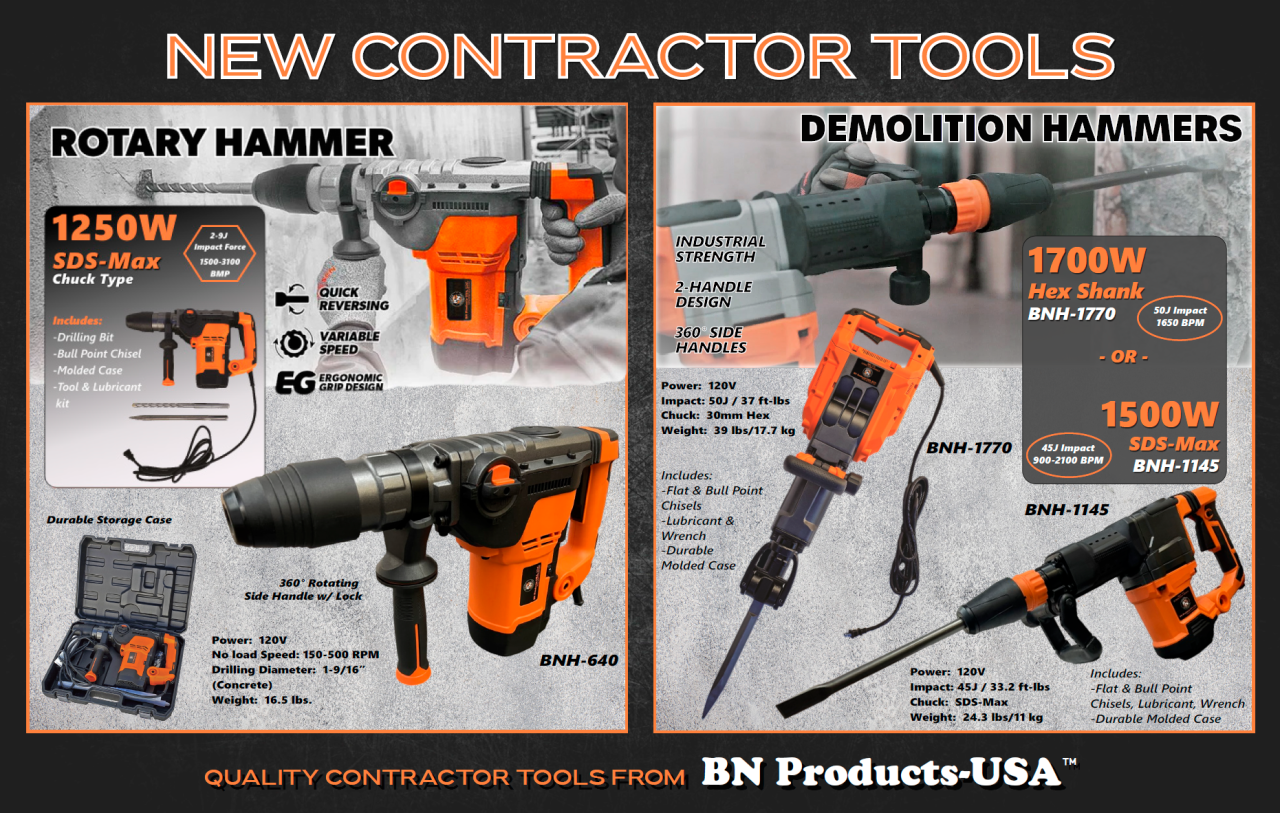 World of Concrete – January 17-19, 2023
Each year BN Products-USA™ makes a sizable investment in the annual World of Concrete show in Las Vegas, the world's largest tradeshow dedicated to the concrete construction industry. While this is true for us once again in 2023, we are especially excited to showcase a number new products at the show – in our 50′ x 30′ island booth space. Find us at here at Booth #N2623!
New BN Tools Coming to Market in 2023
Our extensive construction tools inventory grows this year to enhance some of our most successful product lines with new additions, as well as adding brand new products.
The Cutting Edge Saw™ product line will see the new 14″ BNCE-130 Chop Saw… much like our smaller hand-held multi-material saws, this 14″ Chop Saw is a cold-cutting, burr-free steel cutting saw that uses special carbine-tipped blades that are designed for cutting steel, rebar, tubing, and much more at a slower speed (1500 RPM), which leaves a clean cut, immediately cool to the touch, and without hazardous sparks that are typically seen when using abrasive saws. The Cutting Edge™ line also gets a boost from the BNCE-45 – a new electric saw intended for larger diameter cuts than the venerable BNCE-20/30 series, and is great for cutting strut, in addition to rebar. Like the BNCE-20 and BNCE-30 series tools, the BNCE-45 will be available in corded and 24V battery models.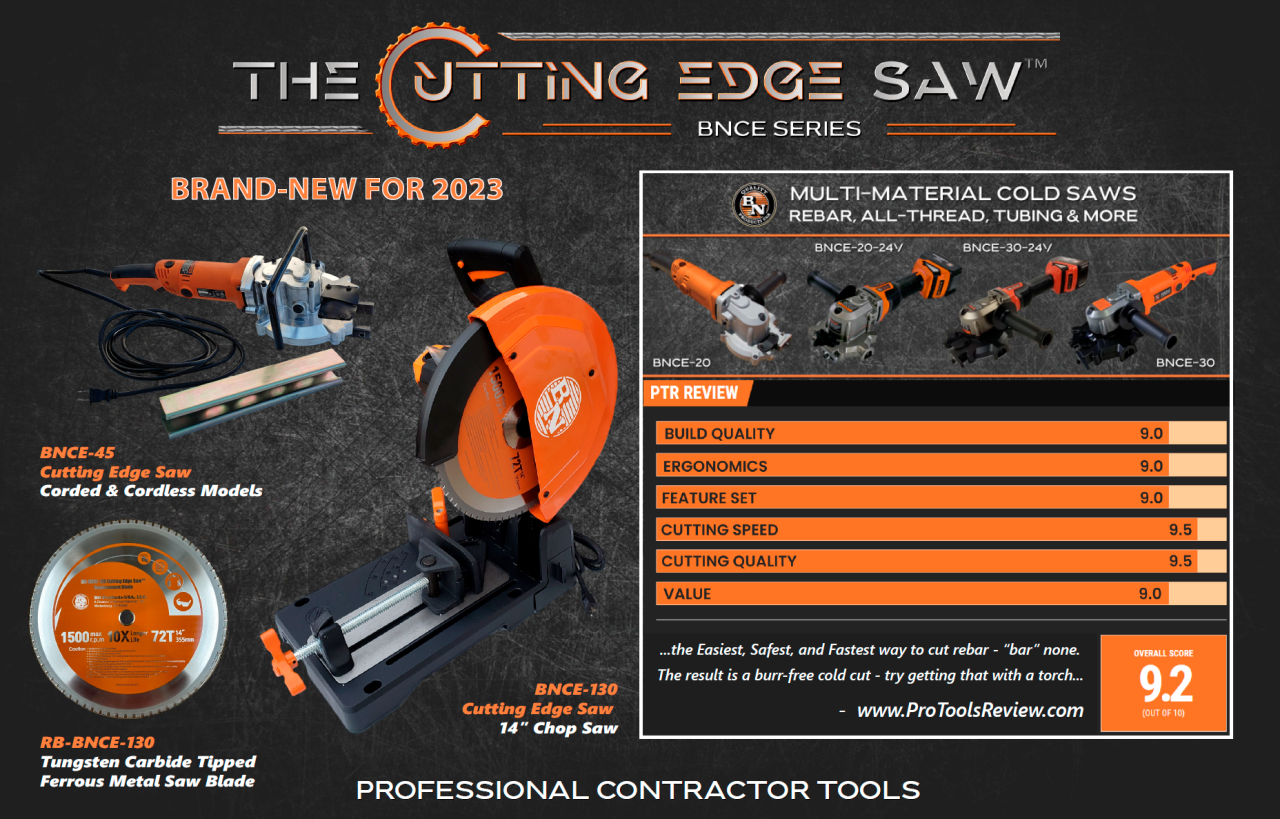 You may be interested in seeing other new products – such as the addition of a new line of electric demolition hammers – including the BNH-640 Rotary Hammer, the larger BNH-1145 Demolition Hammer, and the Industrial-strength BNH-1770 – pounding out 50 Joules (37 foot pounds) with ergonomic handling and vibration-reduction technology.
We're also adding products you might not expect – including unique area work-lighting, battery-powered wire threading tools, and more options for cutting and bending rebar on the construction job site.
If you can't see us at the World of Concrete Show in Las Vegas, you can download our New Construction Tools for 2023 catalog here, or have a look at the New Products section on the homepage at BNProducts.com.