DBD-32X 1-1/8″ (#9) Rebar Bender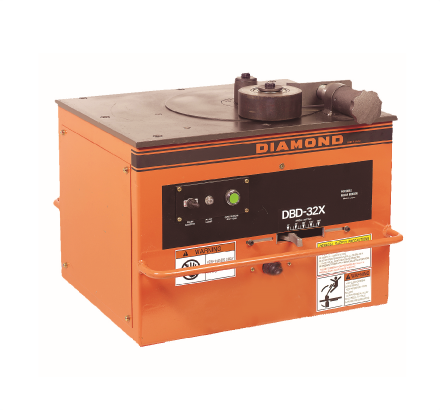 DBD-32X Product Overview Video
DBD-32X Optional Stand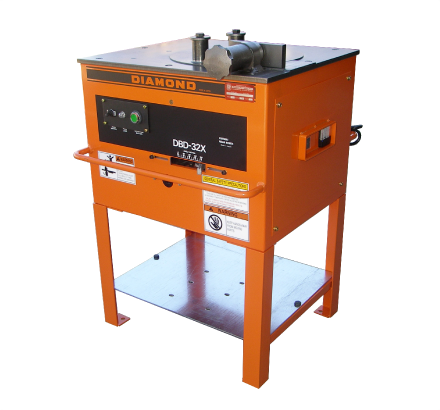 DBD-32X Optional Stand/Pedal Configuration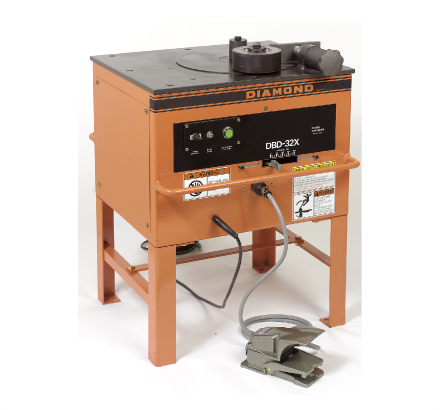 DBD-32X Angle Select/Operation Controls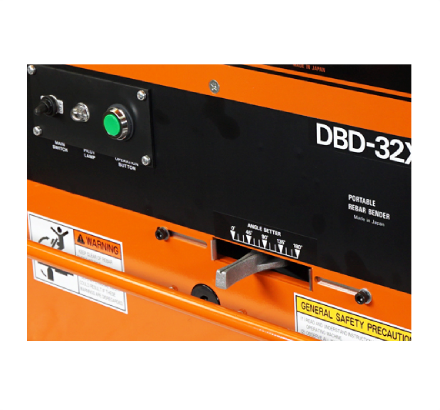 Summary of Tool
The DBD-32X is a heavy-duty portable table-type bender, that is the largest 115 volt portable rebar bender available
This powerful electrically driven mechanical unit will easily bend 1-1/8" (#9) Grade 60 rebar 180 degrees in les than 8 seconds
This fast and durable bender is a valuable tool for any small to medium size production shop
Unit comes standard with a hands-free foot pedal control switch and a complete set of bending radius roller. The DBD-32X is available separately or in combination with a cutter mounted on a skid or stand unit. An optional stand and shelf are also available.
PRODUCT LINKS


| | |
| --- | --- |
| Maximum Bending Diameter | 1-1/8" (#9) Rebar (29mm) Grade 60 |
| Bending Angle / Speed | Up to 180 degrees / 8 seconds |
| Voltage/Amperage | 115V 50/60Hz / 12 amps |
| Tool Weight | 397 lbs (180 kg) |
| Dimensions L x W x H | 23" (590mm) x 24.2" (620mm) x 18.7" (480mm) |
Related Products